St. Clair Housing Commission
Palmer Park Manor
The St. Clair Housing Commission administers two programs through their office. The first program is Low-Income Senior Housing. In 1969 "Palmer Park Manor" was built. It is a three story high rise with the elevator located directly in the middle of the complex for easy access to all. There is a laundry facility located on the second floor. It consists of three coin operated washers and dryers. All utilities are included in the rent (heat, electric, water/sewer). The St. Clair Housing Commission supplies an electric stove and refrigerator.
The St. Clair Housing Commission also administers the Section 8 Housing Choice Voucher Program. The HCV program is a rent subsidy program that helps individuals pay for their rent in the general rental market. The Housing Commission currently administers between 28–30 vouchers.
Our complex consists of 62 apartments:
60 - One Bedroom (approx. 550 sq/ft)
2 - Two Bedroom (approx. 1100 sq/ft)
Community Amenities include:
Smoke-Free Facilities
Community Room
Library/Game Room
Exercise Room
Large Covered Pavilion with River View
Laundry Room Facility
Elevator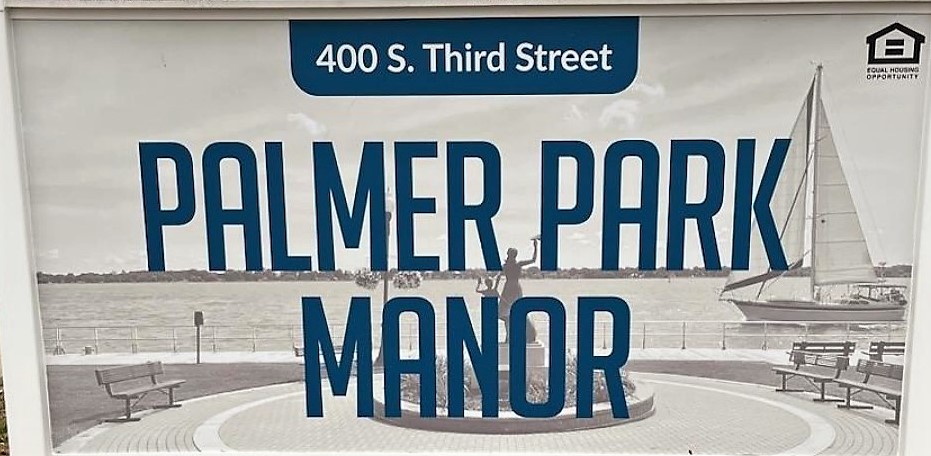 Our Mission:
It is the mission of the St. Clair Housing Commission to provide safe, sanitary and affordable housing for low income elderly and persons with disabilities in a cost efficient manner and within an environment free from discrimination.

Board of Commissioners
St. Clair Housing Commission consists of five 5 members that are appointed by the Mayor of the City of St. Clair. The term of office of members of the commission is 5 years. Members of the first commission existing hereunder shall be appointed for the term of one (1) year, two (2) years, three (3) years, four (4) years and five (5) years respectively, and annually thereafter one (1) member shall be appointed for the term of five (5) years.
St. Clair Housing Commission has all of the powers and duties vested or permitted to be vested in the Housing Commissions by said Public Act No. 18 of the Extra Session of 1933, as heretofore or hereafter amended, and any laws heretofore or hereafter enacted which are supplemental thereto, it being the intention of this chapter to vest in the housing commission all powers and duties permitted by law.
They meet every 3rd Tuesday of the month at 9:00 am, unless otherwise posted.
Candace Nagel
Vice President
---
Kent Bacon
Resident Commissioner
---
Gretchen Cosner
Commissioner
---
James A. Dewey
Executive Director
---
Matt S.
Maintenance Staff
---
2023 St. Clair Housing Commission Board Meetings
9am • Library Room
400 S. Third Street, St. Clair, MI
November 14, 2023
December 12, 2023
2024 CALENDAR FORTHCOMING
St. Clair Housing Commission
400 South Third, St. Clair, Michigan 48079

Office Hours:
Monday & Thursday: 9AM - 3PM
Tuesday, Wednesday, and Friday: Property Manager is not onsite
By Appointment only is strongly encouraged